Contact Us
Send us a message or give us a call!
Colin Boisjoli
Owner / Journeyman electrician
(204)-918-2297
5 erie bay
Winnipeg, MB
R2J 1C6
Contact us today to get your facility and equipment assessed and verified with a licensed and certified technician.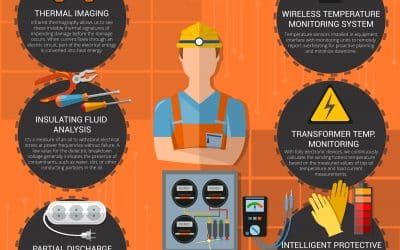 What tasks should you perform for your electrical maintenance program?Electrical maintenance is nothing without, well... doing some maintenance. Here we will show you a visual representation of the best electrical maintenance practices. To clarify our previous article...
read more